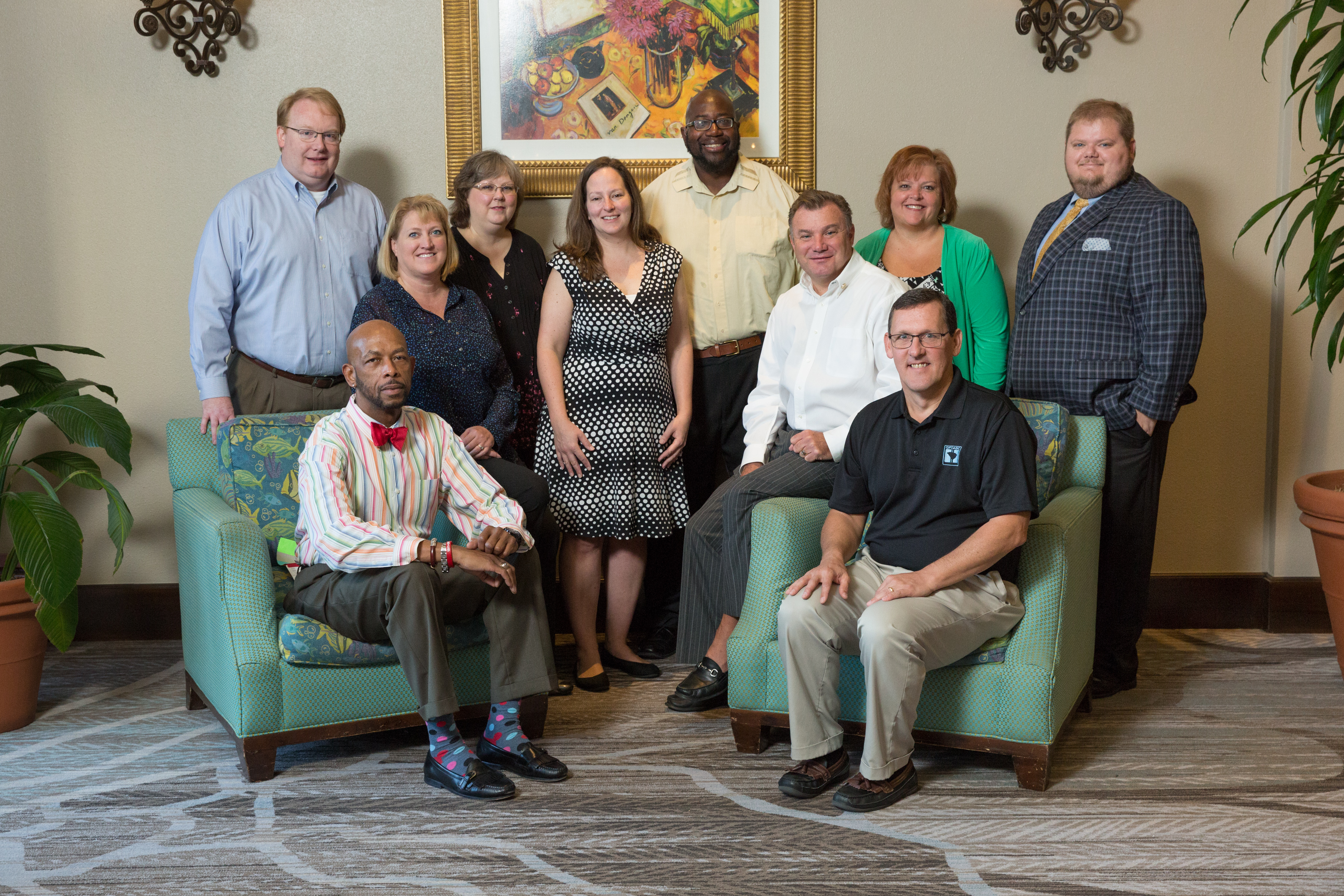 Back row from left: Jeff Palen, Kathryn Masewicz, MBA, James Hayes, Angela Gunter, CGFO, Matt Efird, CGFO, Middle row from left: Sarah Sullivan, CGFO, Kristina Junker, CPA, CGFO, Matt Evans, CGFO, Front row from left: Juan Sims, John Troyer 
---
Dear GFOASC Members,
We are pleased to announce the election results for our 2018 GFOASC Board of Directors:
President-Elect: Juan Sims
Treasurer: Sarah Sullivan, CGFO
Director: Matt Efird, CGFO
Director: Angela Gunter, CGFO
Please join us in extending congratulations to our newly-elected GFOASC Board Members. They will take office on January 1, 2018 and will serve for varying terms (depending on position). The President-Elect will serve a one-year term, becoming President at next year's Fall Conference. Following that term, the President will then serve an additional year as Immediate Past President. The Treasurer, Secretary, State Representative, and Directors will all serve two-year terms.
A special thanks is extended to all candidates for their participation in this year's election. It is wonderful to have so many people willing to put their time and energy into making our organization great.
It has been a pleasure serving on the Nominating Committee with Breta Rheney, Larry Sapp, and Mathew Norman. I would like to extend a very heartfelt thank you to them.
The complete list for 2018 GFOASC Board of Directors now stands as follows:
President: Matt Evans, CGFO
President Elect:  Juan Sims
Immediate Past President: Kristina Junker CPA, CGFO
Treasurer: Sarah Sullivan, CGFO
Secretary: Kathryn Masewicz, MBA
State Representative: John Troyer
Director: Matt Efird, CGFO
Director: Angela Gunter, CGFO
Director: James Hayes
Director:  Jeff Palen
Sincerely,
Jennifer Broughton
Immediate Past President