2022 Fall Conference Wrap-Up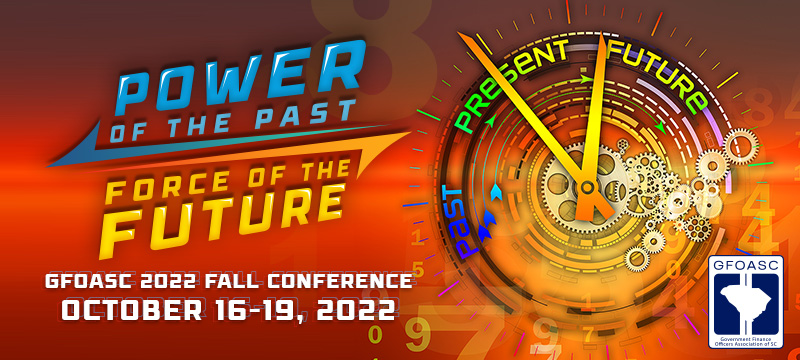 Thank you to everyone who participated in the GFOASC 2022 Fall Conference.  Following are the presentations that have been shared with us from the event. We hope you will join us for the 2023 Spring Conference in Columbia on May 1 at the Columbia Metropolitan Convention Center.
Updates to the SC CPA Practice Act
Demystifying Economic Development
Long-Term Fixes for Short-Term Rental Tax?
The Role of the Bond Trustee in Your Financing
The Importance of Fleet Management in Government
from STRIVING & SURVIVING to THRIVING!
CIP Planning – Spending What's Right Instead of What's Left
Payment Automation: Trends and Challenges
Modernizing Your Approach to Debt Management
The Shift to Website Based Budget Books
Top 10 Trends of a Well Run Treasury Department
Economic Outlook: Uncertainty, Volatility, and Change
Introduction to Open Banking & The Metaverse (A)
Taking Control of Your Retirement