Welcome to GFOASC.org!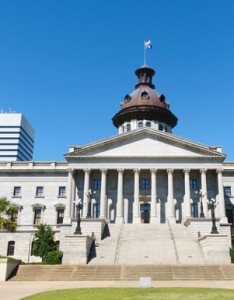 With more than 600 members representing state, county, and municipal governments; special purpose and school districts; public institutions of higher education; private businesses and corporations, the GFOASC seeks to promote the professional competence of individuals who are responsible for and who are held in the trust of public funds. Established in 1984, the Government Finance Officers Association of South Carolina is a non-profit organization under the laws of the State of South Carolina.
We are very proud of our accomplishments in addressing the professional development of finance directors, budget officers, and accounting managers.
Please browse our site and we welcome your membership!
2023 GFOASC Board of Directors:
(beginning January 1, 2023)
ALLISON WILLIAMS – President
NIKA SIMMONS – President-Elect
MATTHEW NORMAN – Immediate Past President
LARRY CHRISTOPHER – Treasurer
ROBIN CAPERS – Secretary 
MATT EVANS – State Representative 
BEN GALLOWAY – Director
ANGELA GRAHAM – Director 
PATRICK JARVIS– Director 
JOYCE JOHNSON – Director
Honorary Members
Chuck Fallaw ~ Health Care Consultant/Former Chief Information Officer at SC State Treasurer's Office
Paul D. Jarvis, Jr. ~ Retired/Former Director of Treasury Management Division at SC State Treasurer's Office
James E. Kirk ~ Retired/Former VP of Budget at Georgia Institute of Technology
Deborah S. Nye, CGFO ~ Retired/Former Lexington County Finance
Grady L. Patterson ~ Retired SC State Treasurer (Deceased)
Edgar A. Vaughn, Jr. ~ Retired SC State Auditor
Thomas L. Wagner, Jr., CPA ~ Retired SC State Auditor
Bylaws and Policies
National GFOA Information
Government Finance Officers Association US & Canada Website
National GFOA Recommended Practices 
National GFOA Newsletter
General Information & Questions
Email: [email protected]
Phone: 803-881-8600